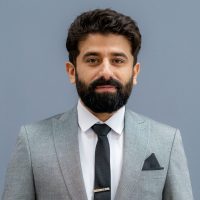 Aram Namdar
Instructor
Aram works as the academic supervisor and an instructor in the Centre of Intensive English
Program (CIEP) and an academic supervisor at the Professional Development Institute (KPDI) at
Komar University of Science of Technology. He also worked as the acting director of CIEP in
September and October of 2023 for his administrative and academic abilities. Aram is a
Cambridge CELTA-certified teacher with more than a decade of experience working in Iran,
Iraq, and Turkey.
Aram is an expert in the field of teaching methodology, the psychology of education, and the
cutting-edge trends of EFL. He has great expertise in thematic teaching, creating brilliant class
rapport, and ESP. In the past few years, he has been in charge of numerous workshops and
training courses for EFL instructors and orientations for new recruits.
Aram has a BA in English Language and Literature, and an MA in Communications
Management, and he is currently studying MA in TESOL.