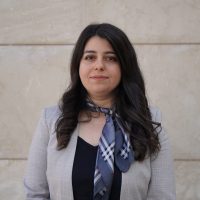 Shania Khabat
Director of Laboratories
Shania Khabat
Director of Laboratories Unit
Shania Khabat, bachelor's degree holder in Chemistry Science – Suleymani University 2012
Started working in Komar University of Science and Technology in 2013 where she consecutively held the positions of Lab Assistant / Coordinator of Public Affairs, then changed position to senior coordinator of Laboratories of Komar university, in 2020 she was promoted to Director. During her work she headed different committees, events and activities in Komar University.
She has earned over ten participation certificates in various workshops and trainings of management, leadership, soft-skill, First Aid and safety training programs. Beside attending numerous seminars and workshops about the mentioned Topics. She held the supervisor position of Sterilization and Health in in a sterilization company on 2020-2021.
She is also a member of the founders of critical thinking foundation and positioning as Manager of Administration and Accounting.
Other Members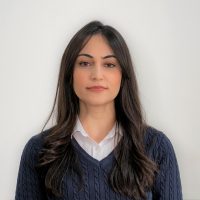 Coordinator of Laboratories