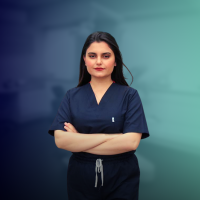 Chopy Hasib Ibrahim
Lab Assistant
BSc holder in General Nursing – University of Sulaimani, 2020.
Works as a lab assistant at Komar University since 2022
A professional clinical nurse educator that received training certificates from international Universities like Colorado, Stanford, and Michigan.
She is an instructor at the Technical Institute of Sulaymaniyah and a Neonatal Head nurse in a private hospital.