A faculty member of KUST carried out a vital webinar in Tehran, Iran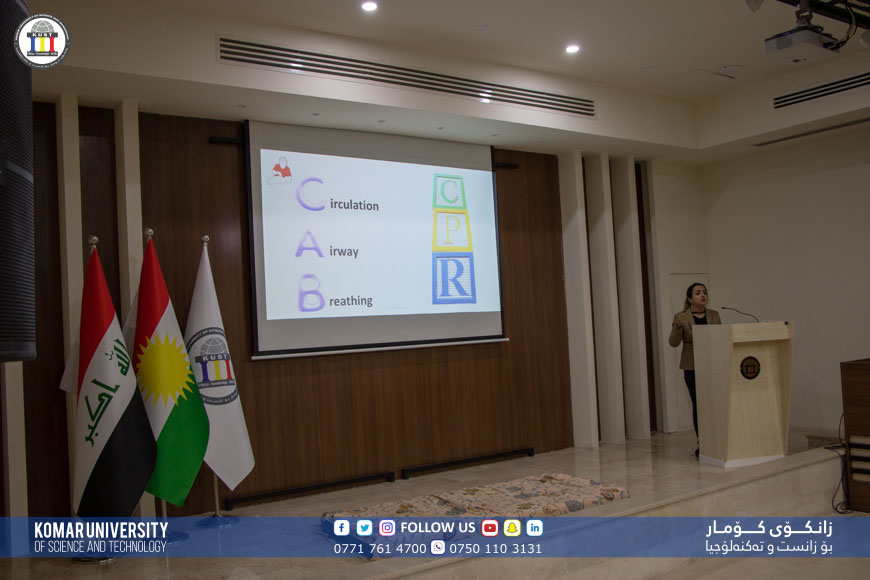 Highlights of the 2020 AHA Guidelines for CPR
Mrs. Yosra Raziani, a faculty member of nursing department at the University of Komar for Science and Technology delivered a lively webinar regarding cardiopulmonary resuscitation CPR. The insides of the webinar sourced from the 2020 guidelines of the American Heart Association AHA. The event took place on Wednesday, November 25th 2020 in Tehran, Iran.
Paramedical and medical students as well as the nursing staff of Tehran public hospitals were the prominent audience. The event was hosted by the nursing organization of the Islamic Republic of Iran.
Mrs. Raziani explained the new guidelines of CPR issued by the American heart association in 2020. The guidelines are based on the most up to date and comprehensive review of resuscitation science, systems, protocols, and research. Mrs. Raziani further enlightened the main differences between the new guideline and the older version from 2015, referencing the last published papers around the globe. A significant part of the webinar was the newly added guideline for pregnant women. The speaker also discussed the new survival chain of all age ranges including infants, pediatrics, and adults were intensively discussed.
By and large, this kind of events ensure the validity of the methods professionals use in the procedure.
Google Scholar Wikipedia Komar University