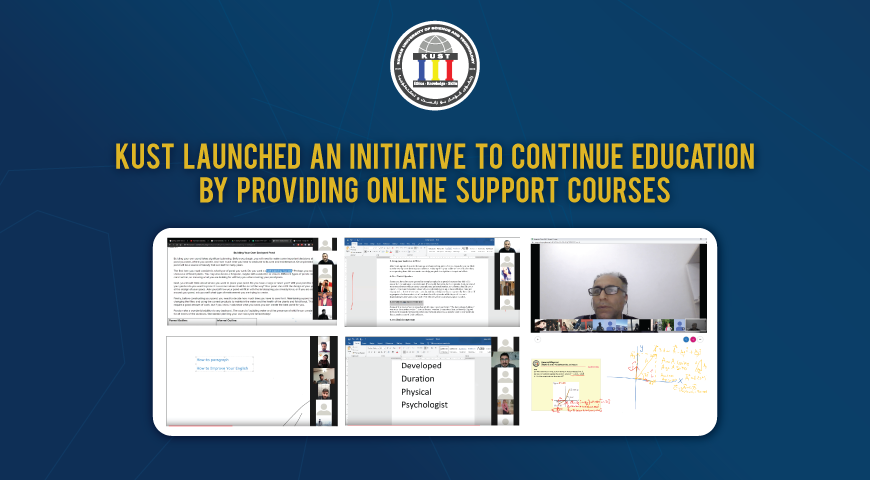 KUST launched an initiative to continue education by providing online support courses
Categories

News

Date

March 3, 2020
Komar University was and still is a pioneer in proposing initiatives that serve the scientific career in our university and Kurdistan.
On 26th February 2020 KRG has announced the emergency shutdown for all the Universities and Schools, the Komar university launched an initiative to continue education by providing online support courses to strengthen students and encourage them to communicate with the university and the idea was received by the student audience with a great welcome.
A number of competent teachers participated in providing this service, and the best evidence for the success of this initiative is the enrollment of a large number of students in these online classes, and moreover many other universities in the region have implemented this idea now.
Here we present some of the teaching staff activities in this field that have been appreciated by students and emphasizing their active participation in this initiative.
Google Scholar     Wikipedia   Komar University