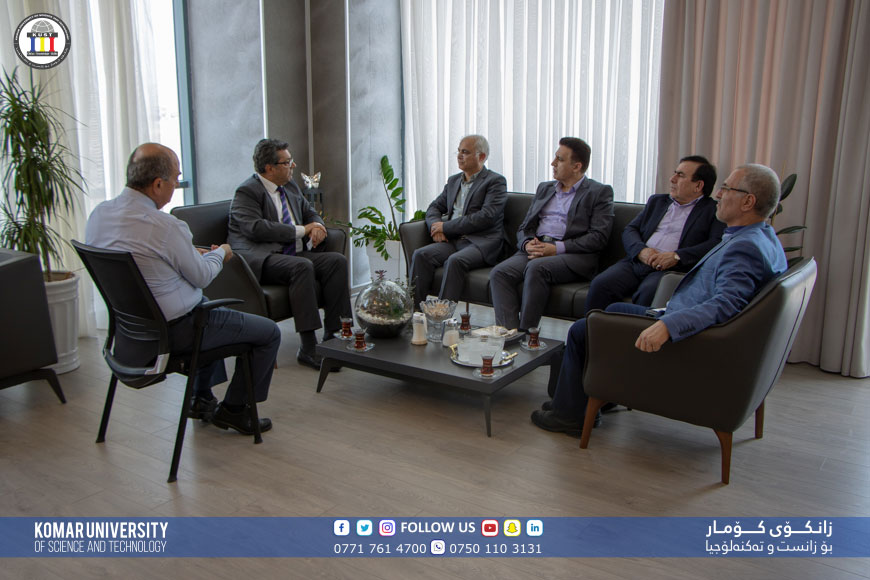 Tehran University of Medical Science visits KUST
A delegation from Tehran University of Medical Science: Prof. Dr. Ramin Kordi, Vice-Chancellor for Global Strategies and International Affairs along with Assist. Prof. Dr. Mehdi Razaei, Deputy Chancellor for Medical care visited Komar University of Science and Technology on May 26th, 2019.
The delegation met with Prof. Dr. Salahalddin Saeed Ali, KUST President, Dr. Asos M. Rasoul, Chairman of Pharmacy Department and Dr. Maryam Ghanbariha, Dentistry Department Lecturer.
During their meeting with KUST president, TUMS representatives emphasized on the cooperation and collaboration between the two universities, especially in the medical sector.
Google Scholar     Wikipedia   Komar University