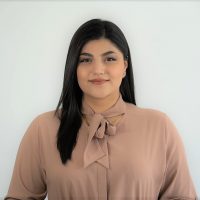 Zheela Sherzad Mohammed
My name is Zheela Sherzad Hadad. I graduated from Eastern Mediterranean University in July 2020 with a bachelor's degree in Pharmacy (B. Pharm). I'm a registered Pharmacist at Syndicate of Kurdistan Pharmacists, Iraq. 
I had volunteered in Komar University as a Pharmacy Laboratory Assistant in February 2020 and I was officially employed in September 2020.  Besides laboratory work, I participate in research projects and I also work as a community pharmacist.