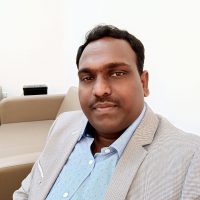 Vijayaraddi Vandali
Short Bio
My name is Vijayaraddi Vandali, I'm a faculty member in department of nursing.  Baccalaureate in nursing (2006) and Maters in nursing (May 2010) holder in Nursing from Rajiv Gandhi University of Health Sciences, Bangalore, India. Working at Komar University of Science and Technology since November 2019.
I also completed PG diploma in Hospital Administration and PG Certificate in Diabetes Education form International Diabetes Federation.
I have ten years of teaching experience in the field of nursing for baccalaureate and masters nursing programmes and published 30 plus papers in international/national journals, editorial board/review board member for various journals including Australia, Spain, UK, India, Brazil and USA.
I have organized many conferences/workshops at international/national levels and member of reputed associations. Received "Best Teacher Award and Young Scientist Award" for teaching as well as research contributions. Organized and participated in many health programmes such as Diabetes, AIDS, TB, Blood donation, pulse polio, cancer prevention etc.
Academic Philosophy
Learning is a continuous process which helps to gain knowledge and skill which is essential to lead life in a better way and helps the society/country in the progress path.
Learning by doing is a most suitable proverb and it's vital in nursing profession.
I aim to create a healthy learning environment for students and hence to achieve goal of the each individual/student.
Education is every person rights, it should irrespective of religion, creed, economic status etc.
Email: Vijayaraddi.vandali@komar.edu.iq
ResearchGate: https://www.researchgate.net/profile/Vijayaraddi_Vandali2
LinkedIn: https://www.linkedin.com/in/vijayaraddi-vandali-a39945166/
Other Members